I used:
Liquid latex
cotton
newspaper
rubber glove
artist's tape
I wish I had taken step by step photos, but unfortunately I did not. I wrapped the fingers in newspaper, turning two fingers into one. I then layered newspaper and paper towel while painting on the latex. I then used torn up cotton balls for the knuckles and veins!
I think it came out pretty awesome. I am going to make another one without using a rubber glove so it will look much more like the one in the movie. I will do a step-by-step on that one.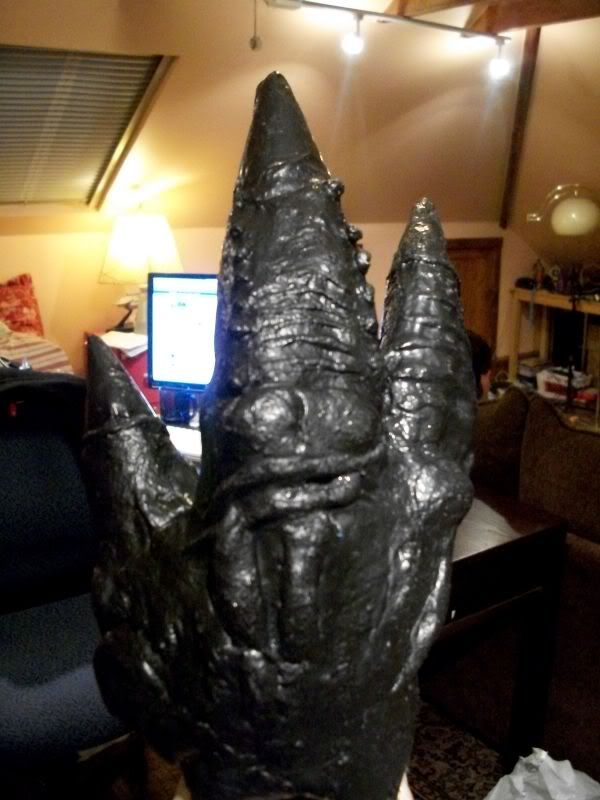 (
Read more...
Collapse
)
I constructed a prawn hand from District 9.
Current Mood:

accomplished

Current Music:

That Thing You do
Current Mood:

giggly


The Beatles last television performance and appearance together. Today, 40 years ago.

It's fantastic, but something is kind of sad in a way.